I have a quick update for you today with some technical analysis on the two bellwether coins.
Bitcoin Buy Zones at $8.5k, $9k and $9.5k
Bitcoin is still comfortably in a long term and medium trend uptrend with the halvening in 81 days.
The price has dipped a little bit over the past week, which was inevitable as it was looking quite overbought.
Dips are for buying in my opinion and I see the $8.5k, $9k and $9.5k zones (see green highlighted areas in chart below) as areas for loading up as they are good confluences of horizontal support, Fibonacci support, moving averages support (particularly the 100 EMA) and % retracement (10-20%).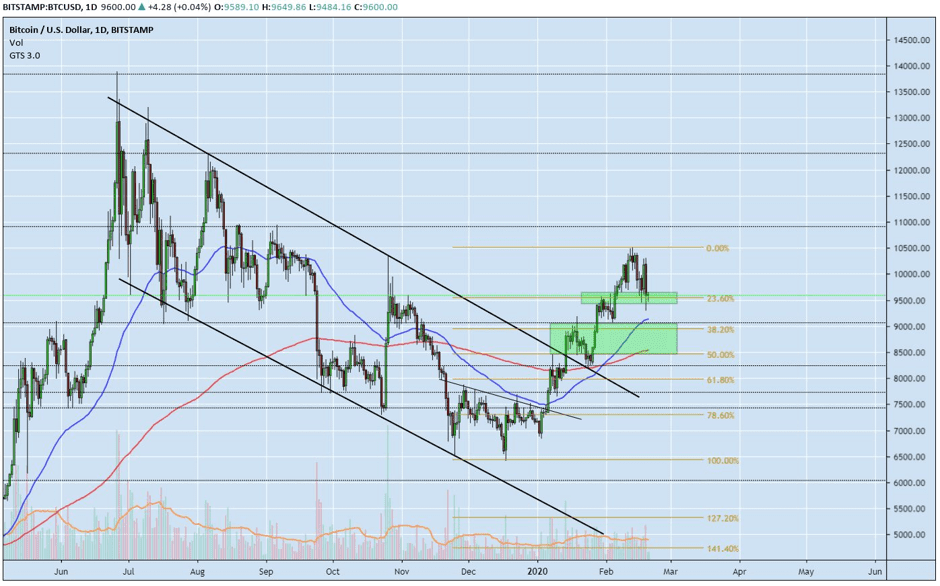 Hidden bullish divergence is also building which is one of my favourite technical indicators and increases the odds in our favour of price continuing up after a dip (see cheat sheet here for more information on that).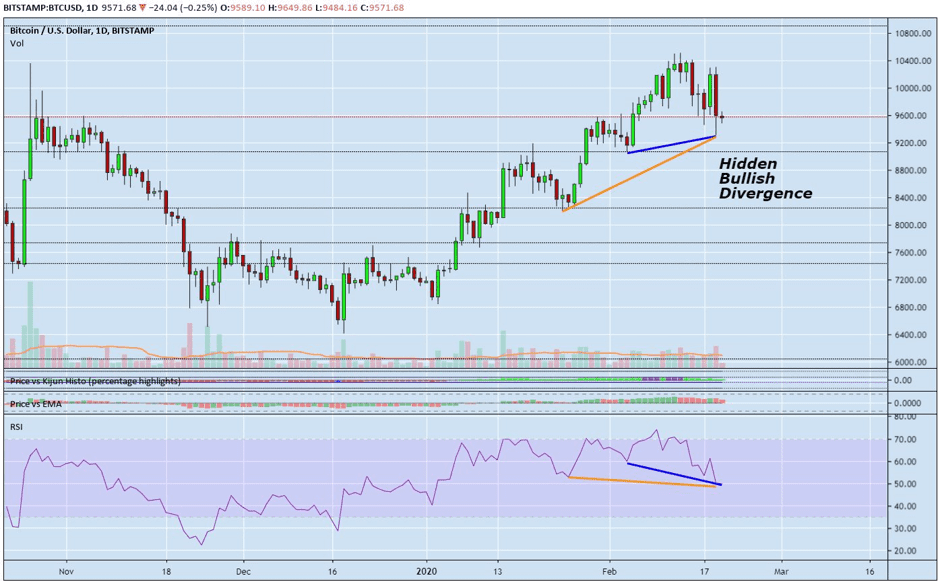 Remember this market moves fast so being ready and having orders set ahead of time is a winner.
Ethereum Buy Zone: $200 to $230
Ethereum has been on an absolute tear recently with 150% gains since mid-December!
Take a look at the ETH Vs USD Chart below.
A pullback is looking more likely than not here and I like the $200 to $230 zone for loading up for the same technical reasons as bitcoin.
I will also continue to hold my current stack through any dip like this as I have my eye on the big picture.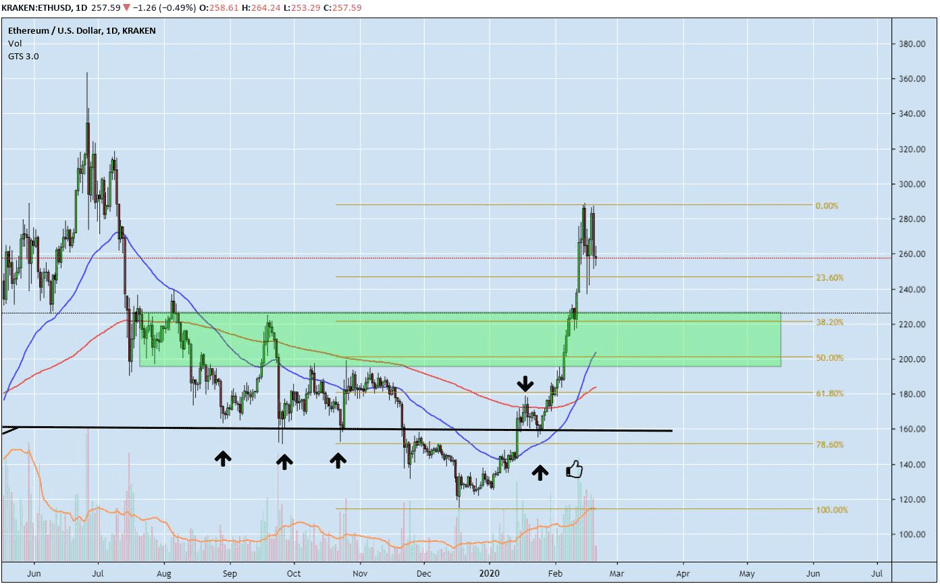 ETH Vs BTC Chart: If you like trading directly between ETH and BTC or you just like to know how they compare against each other, then this is the chart for you.
It looks to be just starting a longer term bull trend and has reversed against Bitcoin with a double bottom reversal pattern and a golden cross of the 50 and 200 EMA's (see flag in the chart below).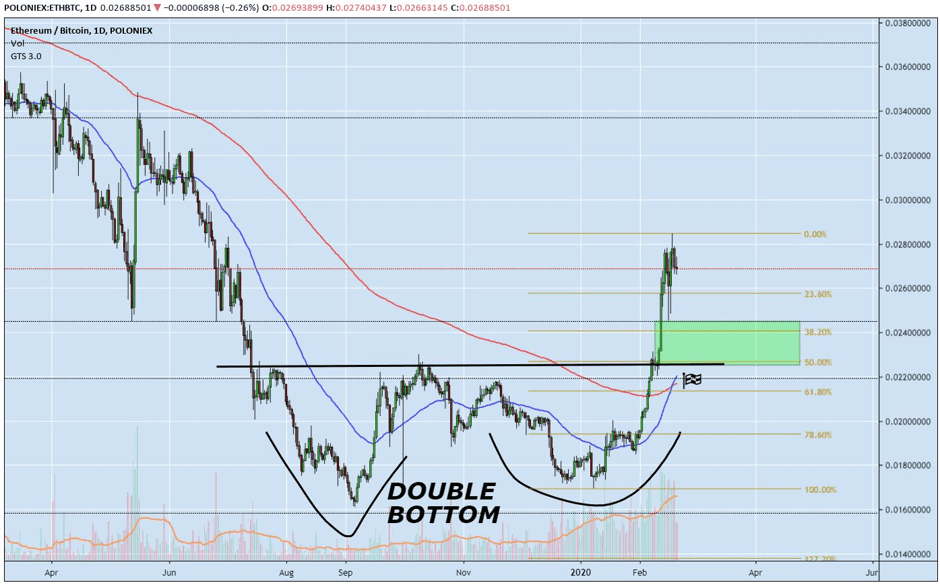 The medium term trend is bullish too but I think a pullback to the .0245 – .0225 zone could be on the cards.
But when Ethereum gets moving it can absolutely fly up so I am holding on to my current stack tightly.
By the way, this simple blog post by a very powerful venture capital investor on stablecoins and Ethereum is well worth reading.
I will do a separate post on alt coins and some projects I've been researching for the past year and which I think could be getting ready for a big move up.