I've a few interesting updates for you today.
The main news relates to a big jump in trading volume in crypto: which is the main catalyst for a new bull cycle and very good news indeed.
We've also seen evidence that stablecoins continue to flourish with Ethereum looking particularly strong.
As you'll remember, stablecoins solve the volatility problem by pegging cryptocurrencies to a major currency.
We are likely to see a raft of stablecoins launched in the next year and many of them will be built on the Ethereum platform (a key reason for buying and holding Ether).
Here's a quick run down of the news…
1. Tether (which currently dominates the stablecoin market) has started to migrate a lot from being built on top of the Bitcoin network to being on top of the Ethereum network. This is very bullish for Ethereum.
Ethereum now represents 20% of the overall tethers but crucially new tethers are being issued on Ethereum.
You can read more about that story here.
2. Exchange growth on the top exchanges has been substantial since January with Coinbase leading the way (as you can see from the table below).
This reaffirms the real tangible interest in a new crypto bull cycle.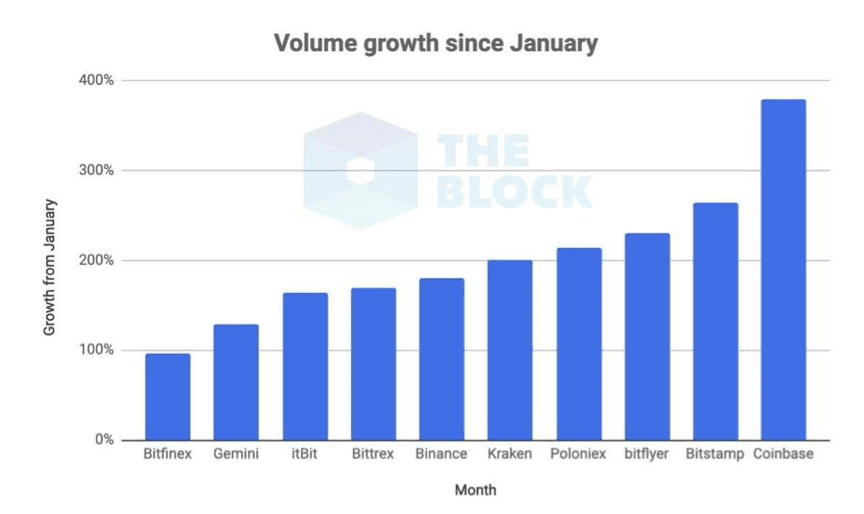 3. Binance are issuing their first stablecoin on their own token BNB. This will be a British Pound stablecoin fully backed by pounds in a bank account.
So Sterling is on a blockchain! It makes BNB more attractive with BNB performing very strongly.
You can read more about that story here.
4. There are a lot of crypto funds coming to the market bringing serious liquidity for example.
A 100 million Crypto Fund Goes Long
5. The regulated derivative exchange CME sees further record volume. This is very positive for the crypto space and particularly Bitcoin.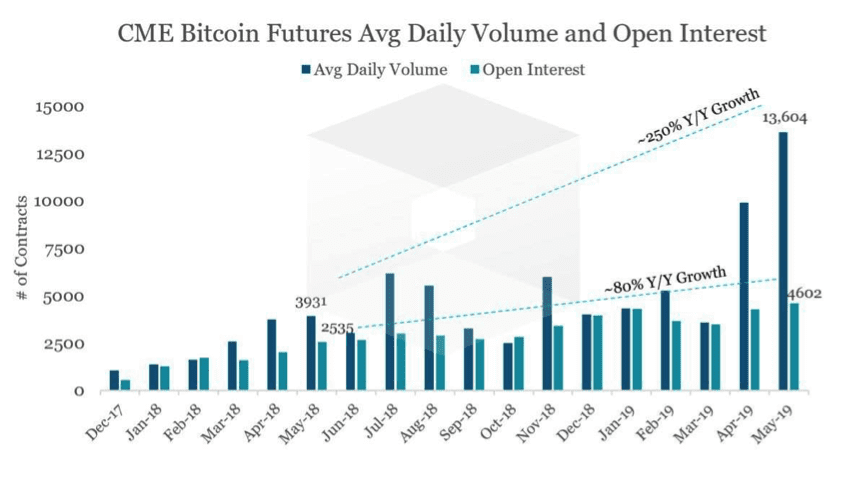 That's it for now.
We'll have more news and updates over the coming week.
See you over on the Facebook Group.