It's been another great week in crypto with plenty of gains all round and things continue to look bullish with a $10k Bitcoin within reach.
Both Bitcoin and Ether (see below) broke out of bullish pennant patterns that had been forming, I expect further price rises from these bullish setups.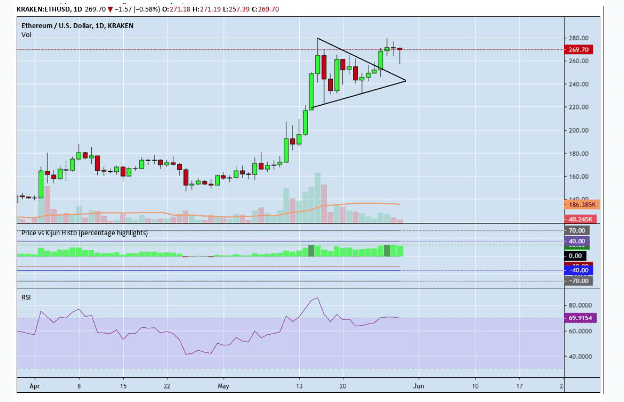 And there were a few major stories in the past week:
1. The first ever Ethereum based publicly quoted security has been granted approval USA regulatory approval. This is big news and adds liquidity and legitimacy to Ethereum.
Grayscale Ethereum Trust gets approval
2. There was more info on Facebook's coin, the friendly named 'Global Coin' and it looks to be released in around 12 countries in the first quarter of 2020.
Facebook plans to launch 'GlobalCoin' currency in 2020
3. Yahoo is the major investor in a new exchange in Japan. Japan and South Korea were major drivers of the last bull market so this is adds to the bullish potential from the Far East.
Yahoo! Japanese Cryptocurrency Exchange Taotao Confirms May 30 Launch
That's it for now.
Do head over to the Facebook group for more updates.
And I hope you are enjoying the bounce and accumulating coins.
At the Crypto Traders' Academy we've been working behind the scenes to revamp the service.
We've been looking at the Kickstart Course and the best coins to accumulate now and hold for the next few years.
As you know, we are big fans of Bitcoin, Ethereum and also blue chip alt projects such as Zcash and Basic Attention Token.
We'll also be reviewing the way I report my trades and giving you the information you need to best profit from the rising bull market over the next year.
We'll send you the full details very soon.
Happy Trading,
Michael Mac
The Crypto Traders' Academy Team